Our Finances
We are grateful for every gift donated to ImpactHK and are careful to spend the funds where they are most needed. Below you can see how your money is transforming the lives of the homeless in Hong Kong.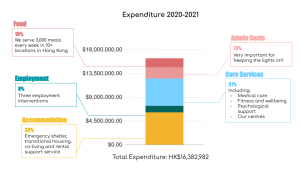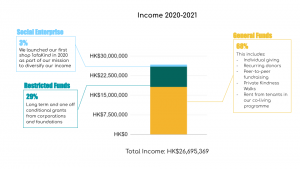 *The number of 2020/2021 income and expenditures are not audited yet, for reference only.
For more information, please contact hello@impacthk.org.