In 2020 we launched into the retail space giving people an opportunity to make a difference with their dollars.
We believe in being kind to people and the planet. So we offer customers the chance to give a new home for clothes going to landfill while we provide meaningful, stable work for people who are homeless.
1ofaKind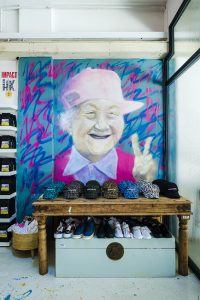 At our samples store in Jordan you can browse through our adults and kids clothing, shoes and accessories, from high street favourites. Here we employ folks who are experiencing homelessness and also offer affordable clothing for the local community. All clothing is brand new and 100% of profits go to ImpactHK.
Kindness Matters Online Store
At the KindnessMatters Shop you can get your hands on our popular #KindnessMatters merchandise, including our very own freshly roasted coffee, caps, t-shirts and mugs. We also have special gift hampers and selected products from like-minded partners.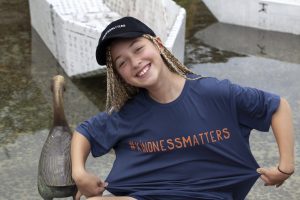 Order your iconic #KindnessMatters t-shirt here and be an ImpactHK champion!
We have additional social enterprise projects in the pipeline and would welcome suggestions or potential collaborations, so please feel free to contact Greg on greg@impacthk.org. We would love to hear from you!